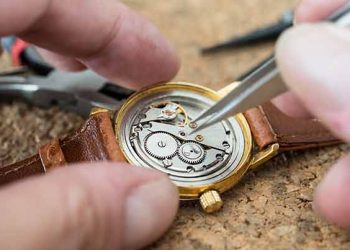 For many, a watch is more than just a way to tell the time. A watch can also be an investment or even a family heirloom. Regardless of the importance you place on your watch or watch collection, it is important to know when watches need repair or servicing so that you can get your money's worth out of their purchase. This quick guide will provide information on our watch services and watch repair New Braunfels, TX. Keep reading to learn more.
Moisture in the Case
We can assist you with repairs if you have noticed that moisture is in the case. If moisture has accumulated inside the crystal or on the dial, you will want to visit a local watch shop to fix it. This problem can really damage your watch if it is not dealt with quickly. Moisture never needs to be in this part of the watch, and it can cause a lot of damage to the over 100 working parts within the watch. It can cause rust and corrosion.
You should also know that the hack of packing the watch in a bag of dry rice or even using a blow dryer will not be sufficient to remove damaging moisture from this part of the watch. Your watch needs to be seen by a professional.
Skipping Second Hand
You will know your watch is in good hands when you bring it in for repairs. We can help with a skipping second hand here at San Anthony Jewelry & Formal. One of the most common problems we see for repairs is when the second hand starts skipping seconds. This often happens when the battery is about to die. This is an indication that the battery needs to be replaced soon. A battery replacement is an inexpensive type of watch service. Still, many people do not know how to do this on their own, so it is a good idea to bring your watch to a professional to ensure that you do not damage the watch while changing the battery.
Rattling Noises
Are you annoyed by a rattling noise in your watch? You can bring it in for repairs. A watch is a very precise piece of machinery. There are over 100 working parts within the average watch. Although watches are designed to be durable, there are instances in which parts can come loose inside. If you hear any kind of rattle or clinking noise when you move the watch, this is a serious indicator that something needs to be repaired. You should take the watch in for testing as soon as possible because allowing a loose piece to go unrepaired will also affect other pieces.
Running Fast or Slow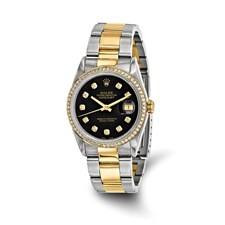 You need your watch running accurately, and we can help with watch services. If you notice that your watch has started running too fast or too slow, it is a sign that it needs repairs. Older watches often have this problem if the oil is running low inside or it is dry or tacky. Another common problem with older watches is that parts can wear down or break, affecting the watch's efficiency.
As the areas premier watch repair shop, San Anthony Jewelry and Formal is here to help you with all of your watch service needs in New Braunfels, TX.