Jewelry Store in New Braunfels, TX
When you are looking for gorgeous jewelry and custom engagement rings, look no further than San Anthony Jewelry & Formal. We are proud of our team of knowledgeable experts who can assist you with shopping, repairs and any other jewelry needs you might have. Stop by and browse our wide collection of beautiful jewels today!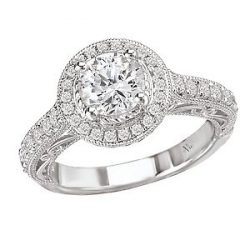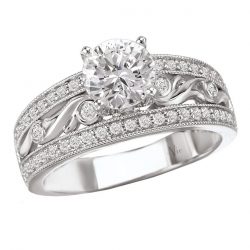 We bring over 30 years of experience to the business.
We offer jewelry and watch repair.
We carry beautiful jewelry from quality jewelers.
We customize jewelry, including engagement rings and his and her wedding sets.
Our experts are able to assist you in selecting the perfect jewelry pieces.
Quality Jewelry Maker
Since 1989, San Anthony Jewelry & Formal has been the number one jewelry store in New Braunfels, TX. With an extensive inventory of classic and contemporary jewelry designs, we are certain we have the right jewelry for your needs. Whether you are shopping for a once in a lifetime engagement ring or a tasteful, elegant watch, our experts can assist you. No other jewelry maker in New Braunfels, TX, brings the level of service and experience to the business that we do. When you walk through our doors, we make it our job to be your personal assistant and shopper, answering any questions you might have and helping you sift through our extensive selection of fine jewelry.
From classic styles to unique looks, our jewelry is hand-selected from the finest pieces of brand name collections. We carry diamonds, opals, rubies, pearls and more from which we can create custom jewelry for any occasion. Customize your engagement ring and his and her wedding ring sets with our loose diamonds and gorgeous settings. From platinum to white gold to sterling silver, you'll find the perfect look. In addition to our lovely jewelry, we also offer jewelry and watch repair here in New Braunfels, TX.
CERTIFIED DIAMOND EXPERT
EGL CERTIFIED DIAMONDS
GIA CERTIFIED DIAMONDS
IGI CERTIFIED DIAMONDS
AGS CERTIFIED DIAMONDS
Our Services Include:
Jewelry Store, Jewelry Maker, Watch Repair, Engagement Rings, Bridesmaid Gifts, Jewelry Repair, Custom Jewelry Design, Engagement Rings, Jewelry Stores, Custom Jewelry Engraving, Groomsmen Gifts, Jewelry Appraisal, Tuxedo Rental and much more.