Pearls are truly timeless and a beautiful accessory to just about any formal outfit you're putting together. Unfortunately, pearls are as delicate as they are beautiful, which means your treasured pearls can easily become damaged with time or handling.If you have a string of pearls that's broken or tarnished, bring them to San Anthony Jewelry & Formal for repairs. We're experts when it comes to restring pearls in New Braunfels, Northcliffe, and Comal County, TX and can restore the charm and splendor to your upscale piece with precision. Allow us to breathe new life into your pearls, whether you've owned them for years or just came by them recently.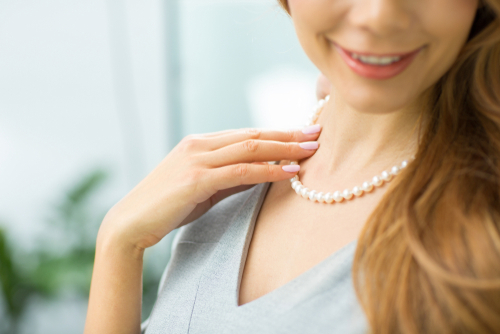 Pearl Restringing
We can restring pearls and beads to look exactly as they did before any damage occurred and take pride in restringing with care and delicacy. We can knot individual pearls or string entire necklaces, using a variety of beading threads to restore your jewelry to its fullest. We take pride in our abilities when it comes to pearl restringing in New Braunfels, TX and only deliver the very best workmanship, so you can enjoy a piece that's virtually brand-new when we're done with it.
Restore Your Pearls
Give your string of pearls the best attention when they're damaged or worn and bring them to San Anthony Jewelry & Formal. We'll restring them to perfection and restore their beauty to a like-new condition, so you can accessorize with confidence. Visit us today or contact us at 830-606-0109 for more information on repairs, custom jewelry engraving, or to get a quote on custom jewelry designs.